Ms. Melissa Tam
Paediatric Clinical Psychologist
B.Psych.(Hons); M.Psych (Clinical)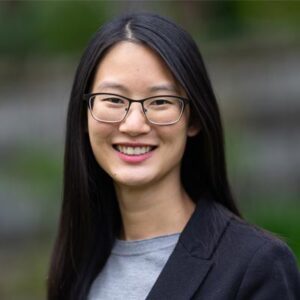 Melissa's Specialty Areas Include:
Coping with chronic health conditions
Enuresis/encopresis
Anxiety
Depression
Behavioural problems
Functional somatic symptoms
Melissa is a clinical psychologist who has worked with children, adolescents and their families at the Children's Hospital at Westmead (CHW) since 2014. She is experienced in working with a range of presentations such as coping with chronic health conditions, enuresis/encopresis, anxiety, depression, behavioural problems, and functional somatic symptoms.
Melissa works in the multidisciplinary incontinence (enuresis) clinic at CHW and has treated a range of children and adolescents with incontinence. She also works closely with the renal team at CHW supporting children and adolescents who require kidney dialysis and transplant, as well as other medical teams at CHW providing assessment and treatment to children and adolescents who have a chronic illness. Melissa has previously worked in the team at CHW specialising in functional neurological disorders.
Melissa aims to work collaboratively with families and seeks to meet the needs of her patients as best as she can. She believes in the importance of using a family-orientated approach to working with children and adolescents. Melissa uses treatment models such as Cognitive Behavioural Therapy (CBT), Acceptance and Commitment Therapy (ACT), Parent Management Training, mind-body interventions, and strategies to assist with medical treatment adherence.