Dr. Jeffrey Yeung
Paediatric Endocrinologist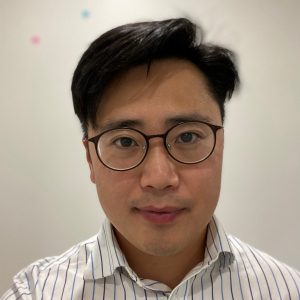 Jeffrey's Specialty Areas Include:
Early and delayed puberty

Short stature and other growth disorders

Thyroid disorders (hypothyroidism and hyperthyroidism)

Disorders of the pituitary gland

Adrenal disorders

Lifestyle disorders such as child and adolescent obesity insulin resistance and Type 2 Diabetes Mellitus.

Calcium and bone health

Polycystic ovarian syndrome
Dr Jeffrey Yeung is a paediatric endocrinologist who completed his training at The Children's Hospital at Westmead. He is a Fellow of the Paediatric and Child Health Division of Royal Australasian College of Physicians (FRACP) in Endocrinology as well as General Paediatrics. Jeffrey has also completed further training in Adolescent and Young Adult Medicine.
Jeffrey is a staff specialist at South Western Sydney LHD, where he is the clinical lead for the paediatric weight management service. He is also a visiting medical officer at the Royal North Shore Hospital Department of Paediatric Diabetes and Endocrinology. Jeffrey specialises in disorders of growth and puberty, thyroid, adrenal and pituitary disease and bone health. He also has interests in endocrine issues in adolescents and young adults.
Jeffrey can also speak Cantonese and Mandarin.