Mr. Anthony Lanigan
Paediatric Psychologist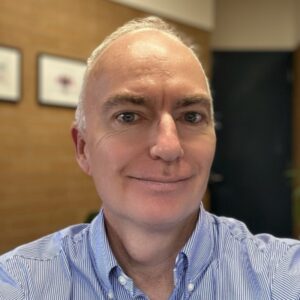 Anthony's Specialty Areas Include:
Autism Spectrum Disorder (ASD) Assessment
Cognitive Assessment
Developmental Assessment
Specific Learning Disorders Assessment
Dyslexia Assessment
Dyscalculia Assessment
Dysgraphia Assessment
ADHD Assessment
Anthony is a highly experienced and dedicated psychologist specialising in diagnosis and assessments for children and adolescents. With a wealth of knowledge and expertise in the field, Anthony is committed to providing comprehensive evaluations for a range of conditions, including Autism Spectrum Disorder (ASD), Attention-Deficit/Hyperactivity Disorder (ADHD), Specific Learning Disorders (dyslexia, dyscalculia, and dysgraphia) , Cognitive Assessments, and Developmental Assessments.
With a professional background in the NSW Education Department, Anthony has developed a deep understanding of the unique challenges faced by children and adolescents in educational settings. He recognises the importance of early identification and intervention to support individuals in reaching their full potential.
As a registered psychologist, Anthony is fully accredited by the Psychology Board of Australia and adheres to the highest standards of ethical practice. He is a proud member of the Australian Association of Psychologists Inc., continuously staying updated with the latest research and advancements in the field.
Anthony's approach is characterised by empathy, patience, and a genuine passion for assisting children and adolescents in overcoming obstacles and achieving optimal mental well-being. He employs a range of assessment tools and techniques to tailor evaluations to the specific needs of each individual, ensuring accurate diagnoses and personalised recommendations.
Through comprehensive assessments, Anthony aims to provide invaluable insights and recommendations to parents, educators, and other professionals involved in a child's care. He believes in fostering collaboration and open communication to create a supportive network that enhances the overall well-being and success of every child he works with.